>>> From 9 a.m. to 12 noon on Saturday, May 30, 2020, there will be an ARES/ARC shelter exercise. Winlink is preferred, but voice and fldigi modes will also be included. You can simulate a shelter from your home. Keep the social distancing and be safe. This document describes the excercise. You can get more information from ARES here.

+ Field days, and events such as the International Lighthouse and Lightship Weekend, when contact is made with as many other lighthouses in the world as possible. Mitch NH6JC has his communications trailer set up at the Ninini Point Lighthouse (see on map) and Jim NH6HI is there to engineer, operate and spread wisdom.

Just below, the folks at the Winter Field day in January were braving the cold, surviving on fried chicken and other ono stuff, talking radio and making world-wide QSOs along the way.

+ Exams for FCC licences and upgrades - the next scheduled exam session will be June, 2020. Jim NH6HI is the one to get in touch with, if you are interested. There may be another session scheduled earlier if there are those who want it.

Congratulations to Georges Auberger WH6GJL, who recently passed his technician license exam.

KARC is affiliated with GLAARG Volunteer Examiners.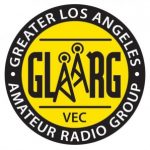 + Nets on Monday evenings. The KARC repeaters and the Allstar system are now able to be joined together, thanks to the efforts of Jim NH6HI and Jesse WH6AV. Also, a new net control roster has been designed and built for us by Jesse WH6AV. To view the roster, use this link. Mahalo Jesse! See more details below.

+ Saturday Morning Ham Breakfast, normally held weekly, 8:00am at the Lilikoi Bar and Grill is temporarily susspended due to the spread of corona virus. The Lilikoi is open for take-out, as far as we know - located in the Harbor Mall, in Lihue (see map).

+ Monthly Meetings are held on the first Monday evening of the month, usually at the KIUC conference room in Lihue. The pandemic has forced KIUC to close the conference room, and the plan is to meet on Zoom instead of face-to-face. On these days, the usual Monday Evening Net is not held. The next meeting will he held on May 1, 2020 at 6:00 pm.



+ Subscribe to the KARC mailing list for news and event info.



Your E-mail: