+ Hawaii QSO Party August 26-28 - The HQP will run from 0400Z 27 August to 0359Z 29 August. Work as many stations on as many bands and modes as you can. Please note that this is 6 pm Friday through 6 pm Sunday local time. More information here.

+ ARRL Simulated Emergency Test October 4-5 - The SET is a nationwide exercise in disaster response and emergency communication, administered by ARRL emergency coordinators and net managers, in which volunteers respond to a mock emergency or disaster, such as an earthquake or hurricane. More information on this page.

+ ARES MAKANI INO JULY 16 EXERCISE - Many Hawaii hams participated in this drill to prepare and practice using amateur radio to send messages via voice and Winlink during a catastrophic hurricane when normal communications have failed. &nbdp; We learned a lot and practiced passing Winlink Hurricane Reports, Check Ins, Check Outs, Field Situation Report, Damage Reports, Request for Assistance and Shelter Reports.

+ HAM RADIO BASICS - Saturday, July 23, 10:00 AM on Zoom

A one-hour Ham Radio Basics session will be conducted on Zoom on Saturday, July 23. The session is directed to the newly licensed amateur and those who have not been on the air in a while. &nbdp; The discussion will cover radio equipment, frequencies, proper operation and safety. If you would like to participate, email Tad Miura and he will email you the Zoom link.

+ ARRL FIELD DAY - Saturday, June 25, 8am-6pm
Kauai ham operators got together to enjoy Field Day. &nbdp; A great time was had by all.

+ WINLINK EXERCISES organized by Van NH7IT with interesting new features introduced, like sending a text message without the internet. If you have Winlink set up and are interested, e-mail NH7IT to be added to the mailing list.

Top picture is Jim NH6HI tending his setup at the 2022 summer field day. &nbdp; Thank you Terry WH6GEN for the pics.

At bottom, a work day at the Kukuiolono repeater site, with some antenna work, area cleanup and solar panel installation on the roof of the shack. Thanks to those who participated: Anoly WH6GKG, Sam WH6SNA, Bret WH6GEO, Dick KH6DO, Bill WH6BS, Ron KH6JI, Joe WH6FZY, Jim NH6HI and Tad NH7YS. Drone photo by Ron KH6JI.

+ EXAMS for FCC licences and upgrades. Jim NH6HI is the one to get in touch with, if you are interested.






KARC is affiliated with GLAARG Volunteer Examiners.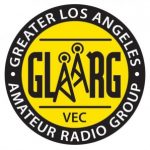 + NETS on Monday evenings at 8pm and Thursday evenings at 7pm. All licensed hams may participate, no club membership required.

The KARC repeaters and the Allstar system are now able to be joined together, thanks to the efforts of Jim NH6HI and Jesse WH6AV. Also, a new net control roster has been designed and built for us by Jesse WH6AV. To view the roster, use this link. Mahalo Jesse! See more details below.

+ Saturday Morning HAM BREAKFAST, informally held weekly, 9:00am at the Lilikoi Bar and Grill, located in the Harbor Mall in Lihue.

+ MONTHLY MEETINGS are held on the first Monday evening of the month(unless that day is a holiday, in which case the meeting will be held on the next Monday), formerly at the KIUC conference room in Lihue. The pandemic has forced KIUC to close the conference room, and we have been meeting on Zoom instead of face-to-face. On these days, the usual Monday Evening Net is not held. The next meeting will he held on September 12, 2022 at 6:00 pm.